citkar E-Cargo Bike: IoT Trackers Optimize Last Mile



19.10.2021
by
Pauline Batzer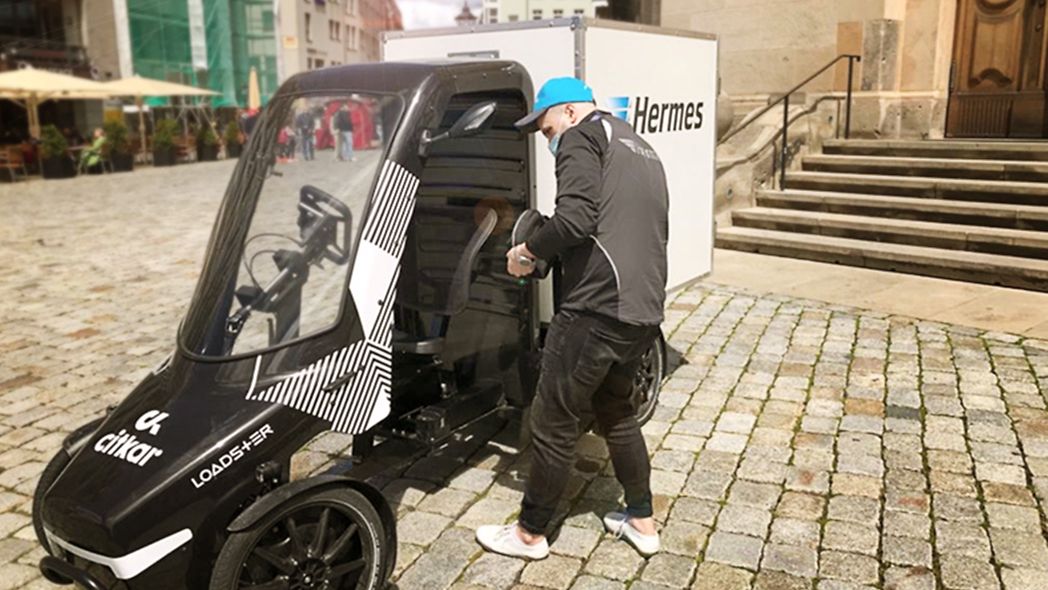 citkar aims to revolutionize last-mile delivery with low-emission, spacious, weatherproof e-cargo bikes. Green IoT technology from Deutsche Telekom ensures reliability.

Most city centers are anything but an automobile paradise. Narrow, congested streets make getting around especially difficult for logistics and shipping companies. Their vans and trucks often find them hard to maneuver in, and while they stand and wait in a traffic jam or with a red traffic light ahead they also emit unnecessarily large amounts of CO2. That is bad news for the climate and, as fuel prices rise, for the balance sheet. If the recipient has to wait longer than scheduled for the delivery, customer satisfaction takes a hit too. Cargo bikes and e-bikes partly solve these problems but for other reasons are not always suitable because, for example, they have limited storage space, are not weatherproof, or are prone to defects.
The Berlin-based startup citkar took up the challenge to find a solution to these problems. After extensive development it came up with the Loadster, an e-cargo bike that has many advantages over conventional cargo bikes and e-bikes. The driver's seat is roofed over and weatherproof and the transport box can carry a payload of up to 235 kg. Its powerful electric motor enables drivers to take heavy loads to their destination with ease. There is no chain to slip off its cogwheel; the pedals merely activate the motor. In appearance and equipment the Loadster resembles a car rather than a two-wheeler, but as it is officially a bicycle its user does not need a driver's license and can even use cycle tracks, which is a definite advantage in last-mile deliveries to city-center customers. Around 100 Loadsters are currently in use by delivery and waste disposal services. The 2022 target is 1,000 in locations across Europe.