M2M Service Portal 3.0



Our innovative solution for managing your global connections
Our innovative solution for managing your global connections
M2M cockpit
The cockpit is your central access point to the web portal. Here, you have a compact overview of all important KPIs. It can be customized via drag & drop to ensure that you immediately see the key figures that are crucial for you, such as SIM status, order history, reports, or limit status.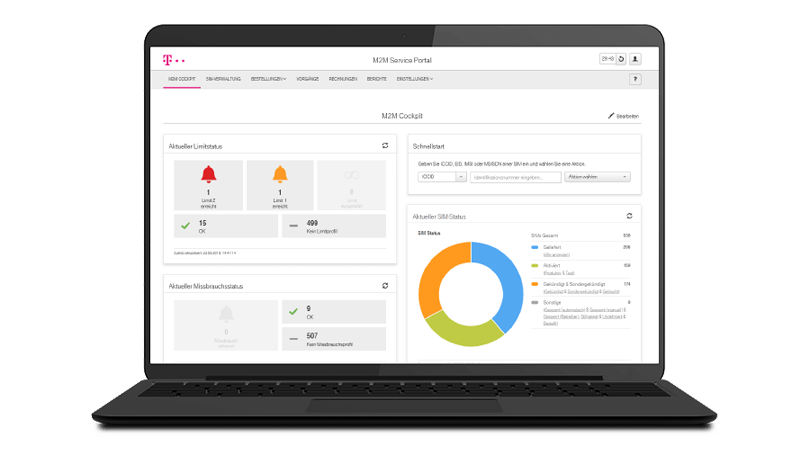 SIM management
SIMs are at the heart of any mobile IoT connectivity. SIM management will allow you to easily order and activate a variety of SIM cards and assign or cancel tariffs. Data usage limits, misuse detection profiles, and data volume pooling can also be conveniently set up via the web portal or an API connection.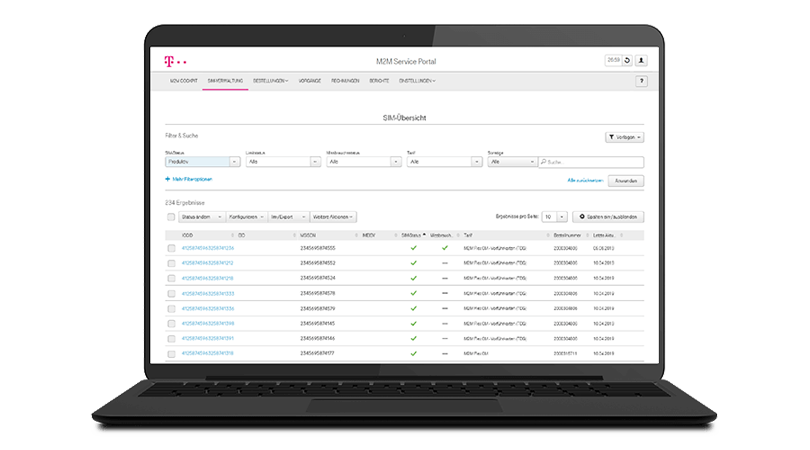 Secure connection
Modern encryption concepts support you in reliably protecting your data connections. You can secure them cost-effectively via a secure IPsec tunnel over the Internet. By using a private APN, only authorized SIM cards from your closed user group are allowed to connect. Our dedicated leased line with guaranteed bandwidths of up to 1000 Mbit/s offers you even higher protection and more availability.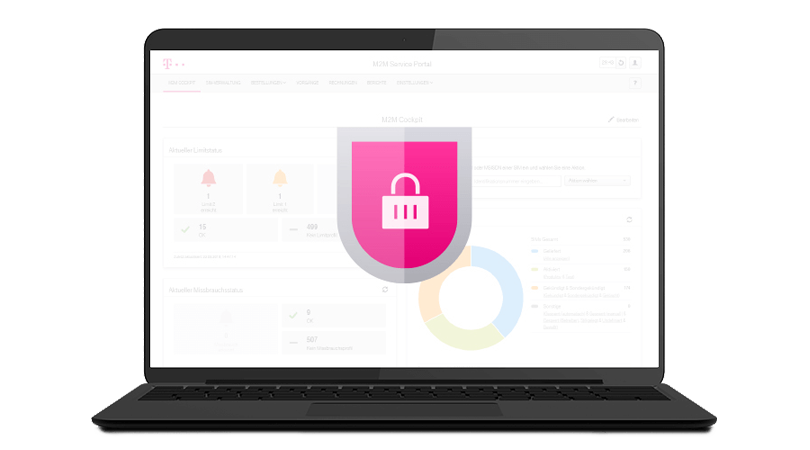 Online invoices
When creating invoices, our portal gives you the option of breaking down items – for instance, by country, cost center, or project. It also clearly lists invoice items such as cost of connection and usage, use of pooling, or provision prices. The zoom-in function also gives you accompanying documents to the listed cost items for easy drill-down, ensuring full transparency.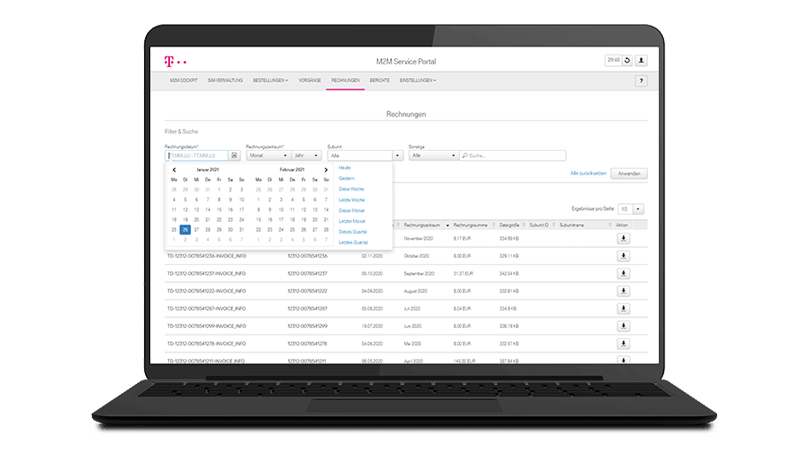 Reports
The interactive and customizable reporting function gives you detailed insights into the status and costs of your IoT project in addition to the reports delivered by default in the web portal. You can use these to optimize performance and spendings. Are there IoT devices that are not communicating as you expected? Are usage limits being exceeded? The reporting tool will show you immediately.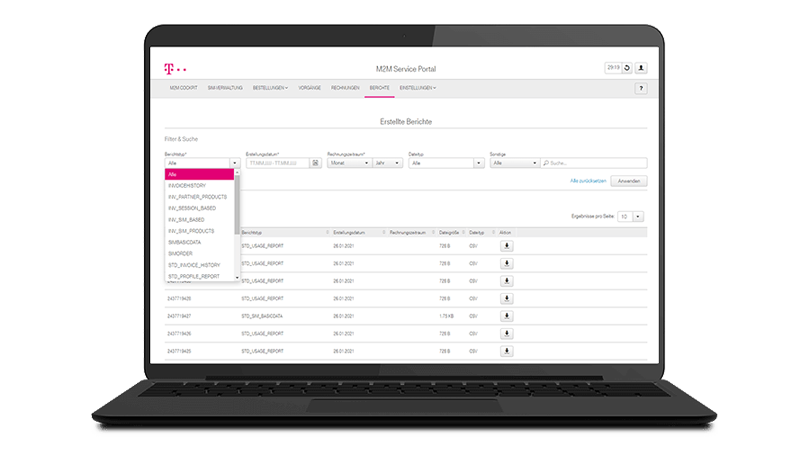 Organizational structure
Companies need simple ways to map internal organizational structures such as cost centers or product lines. Our IoT portal allows you to set up subunits. These entities can order and manage SIM cards for their own projects themselves but within defined limits – greatly simplifying your central SIM management effort.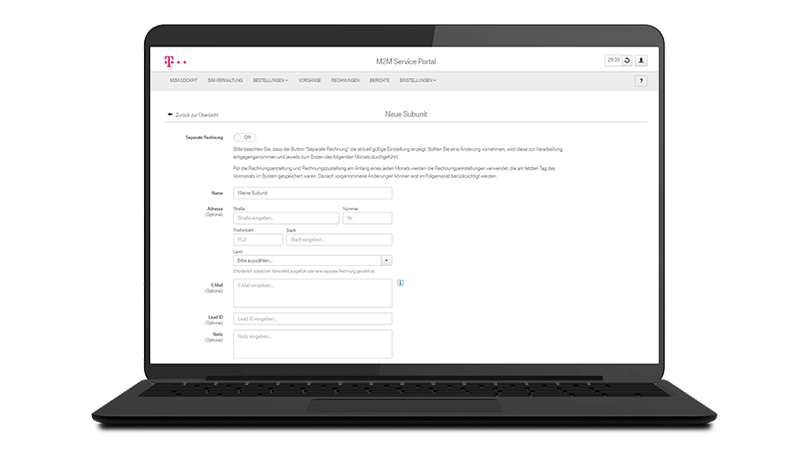 | | |
| --- | --- |
| SIM ordering & activation | |
| SIM lifecycle management & contract administration | |
| Easy tariff booking & adjustment | |
| Real-time monitoring and diagnostics​ | |
| Smart monitoring of regional data usage with automated alarm & lock function | |
| ​Detection of device and site misuse with automated blocking function | |
| | |
| --- | --- |
| Dedicated invoice package | |
| Standard reports directly in the web portal | |
| Premium reports with advanced analytics in the reporting portal | |
| | |
| --- | --- |
| | |
| Secure login with 2-factor authentication​ | |
| ​API integration for management via own systems​ | |
| | |
| --- | --- |
| Mobile IP VPN M2M OpenVPN | |
| | |
| Mobile IP VPN M2M Leased Line​​ | |
| | |
| --- | --- |
| | |
| Mapping of complex organizational structures (subunits) | |
| | |