IoT Cloud



How to control and manage your IoT project
How to control and manage your IoT project
| | | | |
| --- | --- | --- | --- |
| | | | |
| Visualization of sensor data with custom dashboards | | | |
| Large selection of ready-to-use widgets | | | |
| | | | |
| --- | --- | --- | --- |
| Fits your needs: from the smallest growth stage with just a few devices to complete industry solutions providing comprehensive functionality | | | |
| The Cloud of Things grows along with customers: pay-as-you-grow; features can be added as required | | | |
| Data exchange with external systems via REST API (JSON) | | | |
| Comprehensive approach to roles and authorizations | | | |
| Unlimited number of users | | | |
| Subtenancy: multi-tenant capability, e.g. for multinational locations | | | |
| Secure data exchange between tenants via Data Broker | | | |
| | | | |
| --- | --- | --- | --- |
| Both out-of-the-box and custom solutions possible | | | |
| Branding completely customizable with features such as a Branding Manager and Custom URL | | | |
| Customization of the frontend via API interface (e.g. for implementing individual UIs) | | | |
| Optional on-premises installed on customer's own server (no latency; especially suitable for highly sensitive data) | | | |
| | | | |
| --- | --- | --- | --- |
| Sophisticated rules engine tailored to different user needs: | | | |
| | | | |
| | | | |
| | | | |
| Pre-integration of workflow management solutions | | | |
| Precise asset location even without GPS via Mobile Network and WLAN Localization | | | |
| Access devices and machines via Remote Control | | | |
| | | | |
| --- | --- | --- | --- |
| Hosting in Germany, available worldwide | | | |
| | | | |
| End-to-end solution from a single source including consulting and integration | | | |
| Extensive catalog of certified hardware | | | |
| Connectivity in the best German network | | | |
| Carrier grade security standards (PSA: Telekom Privacy & Security Assessment Process) | | | |
| Support via hotline and self-service with the Help & Service website | | | |
| Developer tools including SDKs and agents on Github | | | |
| | |
| --- | --- |
| | Customize the look and feel of the Cloud of Things to match the identity and design of your company, customers or brand. |
| | |
| --- | --- |
| | Use your own domain or subdomain as the URL for your Cloud of Things clients and enable the creation of complete white-label solutions. |
| | |
| --- | --- |
| | Tap the advanced user hierarchy administration function to manage an unlimited number of separate subtenants. |
| | |
| --- | --- |
| | Exchange data securely with tenants or between subtenants and combine selected information. |
| | |
| --- | --- |
| | Gain maximum insight from your data with user-defined graphic analytics building blocks and custom EPL rules. |
| | |
| --- | --- |
| | Keep a constant eye on your business through the rapid development, execution and management of predictive models. |
| | |
| --- | --- |
| | Determine the geographical position of your IoT devices – when GPS is not available or allowed, simply use a mobile network or WLAN. |
| | |
| --- | --- |
| | Access and configure managed devices more securely, easily and quickly from the Cloud of Things portal. |
Expand the platform with your own microservices running in docker containers in a Kubernetes cluster.
 
| | |
| --- | --- |
| | Process your machine data nearly in real-time locally, with a hybrid solution using your own servers and the cloud and reduce costs for connectivity and cloud resources. |
Keep an eye on your devices with an easy and intuitive user interface allowing you to monitor machine parameters and react to incoming alerts:
See device readings in real-time at a granular level 
Visualize parameters over any timeframe easily 
Alerts via email or SMS when set thresholds are crossed 
Central monitoring of all alerts incl. confirmation for efficient malfunction correction 
Create geofencing zones incl. alerts when machines leave a designated area 
Inventory tracking: Simple locating of devices or vehicles with map view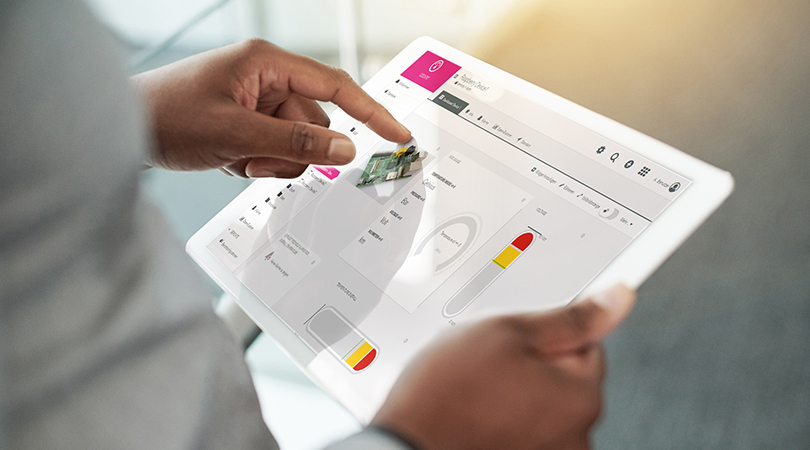 Via the web portal, you can control your machines, update firmware and software and maintain full control at all times.
Remote Control via command or via device mask in the Cloud of Things
Efficient maintenance thanks to remote updates and device data from the cloud portal
Organization of a multitude of machines, each one on its own or in groups
Bulk operations methods allows control of large device groups at the touch of a button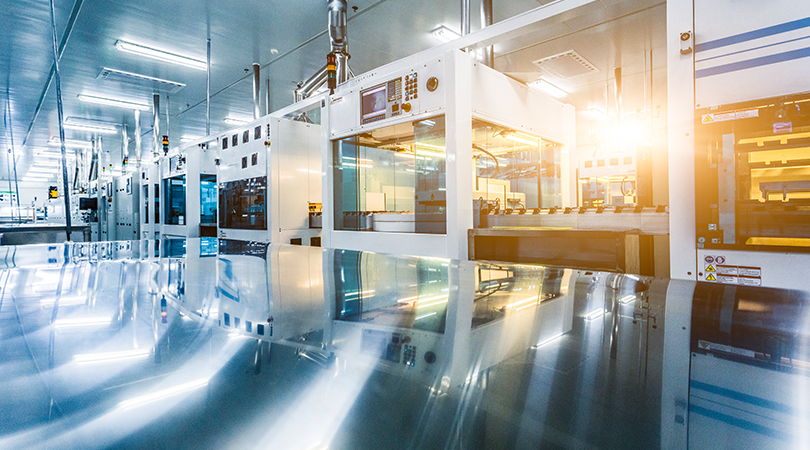 Flexible and powerful user management for the Cloud of Things opens up lots of new options:
Create and manage users
Define roles and access individually
Develop a new business model: Give customers access to your Cloud of Things platform and collaborate openly with them
Improve value creation and customer service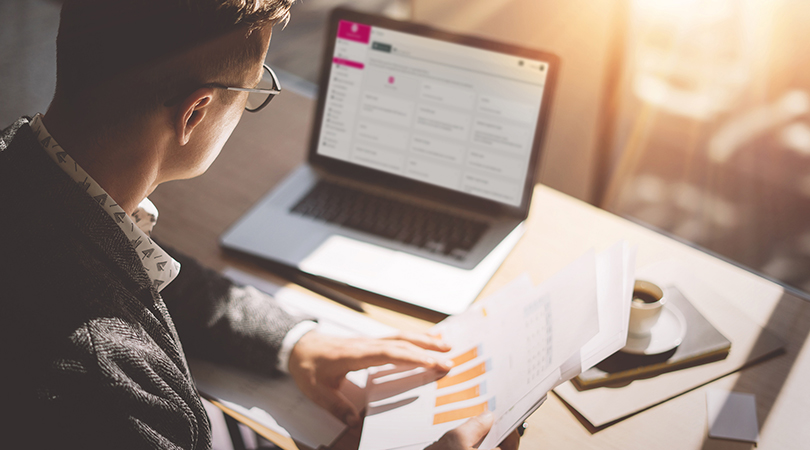 Choose from three different packages for rules:
Smart Rules: Simple rules, selectable via an intuitive web interface
Analytics Builder: More complex rules, selectable by drag-and-drop. Logical combinations of predefined blocks
Advanced Rules: Unlimited number of rules from the Analytics Builder. Code your own rules and logical blocks for the Builder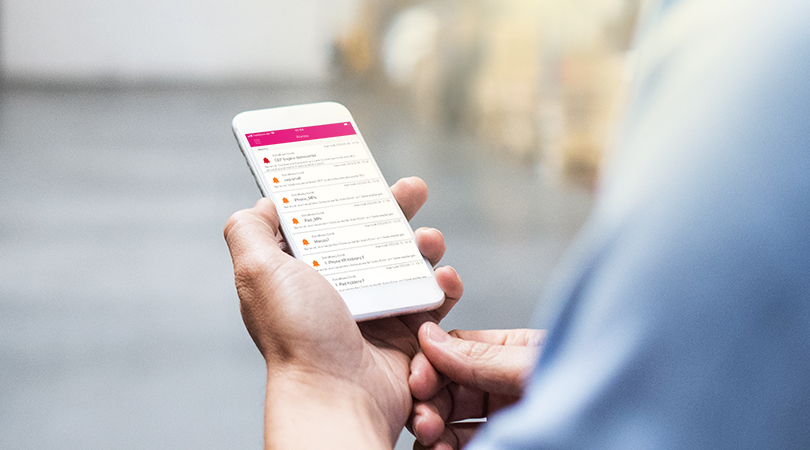 The Machine Learning package is available for analytics:
Runtime environment for individual models to analyze data from the Cloud of Things
Data analyst required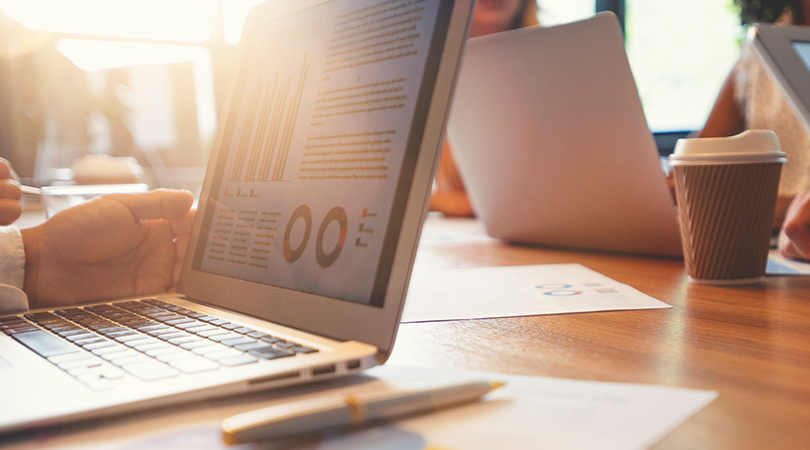 An IoT Cloud is the heart and brain of any IoT project. It performs the following tasks:
The IoT Cloud receives stores data from the IoT devices.
It analyzes this data, using it to draw insights.
Based on these insights, it triggers actions and process chains.
The platform presents data in a clear form so that users can use it to derive actions for their business.
It establishes connections to other applications, such as ERP and CRM systems, via interfaces.
In a 2020 study by TÜV Süd, 41 percent of German companies surveyed said they believe IoT platforms are the most important technology for the success of the Internet of Things.
Companies can develop their own IoT platform, buy it as software and install it on their own servers or operate it in the cloud. Deutsche Telekom for example provides the Cloud of Things to you as a Software as a Service (SaaS) via the web. This offers your company a number of advantages.
 
You can install and operate IoT platforms yourself or obtain them as software as a service (SaaS) from the public cloud. This last option has many advantages: By using ready-made IoT platforms available from the cloud, you reduce your development costs because you have more functions available faster and with less technical effort.
By outsourcing non-core parts of your product to an IoT platform, you reduce your risk, minimize costs, improve quality, and accelerate your time to market. The costs for an IoT platform from the cloud are significantly lower than those for an in-house development.
A cloud solution relieves your development team of administrative tasks such as hosting and installing updates and allows them to concentrate on what is really important: Your product and its benefits for the customer.  
If you wish to have a fully developed IoT solution, but do not want to obtain it from the cloud, Cloud of Things offers you an option with the Private variant.
 
We work with industry partners around the world to offer our customers a wide range of devices, modules, and components of the highest quality. In order to connect to the Cloud of Things IoT platform, they must be equipped with a corresponding software agent. An overview of certified devices can be found here.
 
We are constantly expanding our hardware portfolio to cover all common applications. If there is no device available for a special requirement, simply contact us – we will be happy to make you an offer for a development.
 
There are situations that require the operation on a dedicated server on the company's premises. For example, if the Cloud of Things is used with a 5G campus network that controls autonomous vehicles, the delays in transmitting data over the Internet would be too great. Corporate security policies may also not allow the use of public cloud solutions and require operation on a dedicated server.
No problem: In this case, you can host the Cloud of Things in the Private variant on your own local server. This scenario only requires a single industrial server with two cores. Depending on the usage scenario, this can serve thousands of local devices.
 
When selecting an IoT platform provider, you need to consider much more than just the technical capabilities of the application. After all, you're not just looking for a software solution, you're also looking for a partner whose technical, business, and operational skills must align with your business strategy.
Here are 4 key areas to look for when choosing an IoT Cloud provider:
Established company: IoT solutions are often part of mission-critical systems. If they are also used as products by customers, major reputational damage can occur if they fail. Pay attention to the company's reputation, stability, finances, and track record.
Large ecosystem: the Internet of Things is complex. A single company cannot possibly provide expertise on all its aspects. Therefore, go for a company with a strong partner ecosystem to have many options for extending your IoT project.
Open APIs: extensibility is key to IoT project success, so choose a vendor that gives you access to as many features of its IoT platform as possible through interfaces.
Strong onboarding: launching a new platform is not trivial. Look for companies that can train your team, help you with the architecture, and guide you through the proof-of-concept phase.
With Deutsche Telekom's Cloud of Things, you get more than just a secure and flexible IoT platform. You also find an experienced partner who can offer you all the components of your IoT project from a single source.
 
The Cloud of Things IoT platform is operated by Telekom in compliance with German and European data protection law. Subcontracted companies are also obliged to comply with this regulation.
 
You can set up a demo account here at any time and test the Cloud of Things functions and backend for 60 days. After the end of the test phase, the account expires automatically without any costs for you.