DB Call a Bike: IoT for Efficient Bike Sharing



06.04.2022
by
Pauline Batzer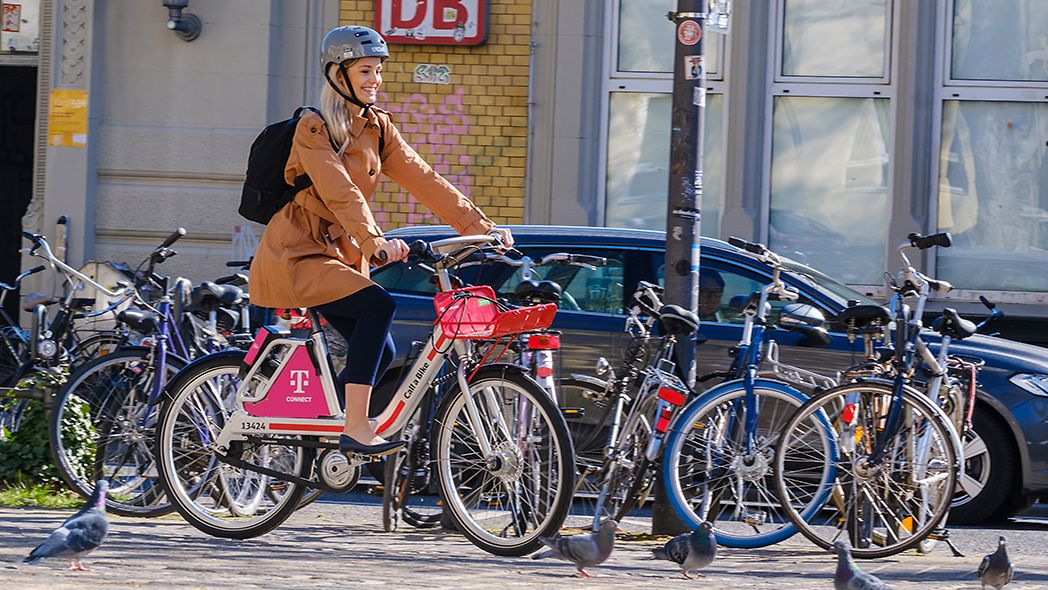 Call a Bike, Deutsche Bahn's bike sharing service, uses LTE-M SIM cards and Telekom's IoT Solution Optimizer to optimize its offering and product development.

If you attach importance to sustainable mobility in Germany, you cannot ignore Deutsche Bahn. Over long distances its trains use green electricity to take passengers all over the country. What may impair the rail traveler's environmental performance is the "last mile" to or from the train station. Take a cab or drive to the station in a car with a conventional combustion engine and you are sure to generate harmful greenhouse gas emissions.
In order not to neglect environmental protection on their way to the station travelers in many cities and localities can use Call a Bike, the bike sharing service of Deutsche Bahn Connect GmbH. Its bikes take you sustainably to the station or anywhere else in town – the supermarket, the theater or to work. Tailbacks? Not a problem for cyclists. This is where Deutsche Bahn can offer an integrated, eco-friendly, end-to-end mobility service.
The core of the bike sharing service is the smart lock with the aid of which bikes are hired by smartphone. To hire a bike, users used to have to generate a code on their smartphone and key it into the display on the handlebar. That was partly because communication between the bike and the backend at DB Call a Bike was based on 2G and 4G. For better wireless technology in the new generation of locks DB Call a Bike called on the services of Deutsche Telekom.