Green IoT: Sustainability by the Internet of Things



02.09.2021
by
Pauline Batzer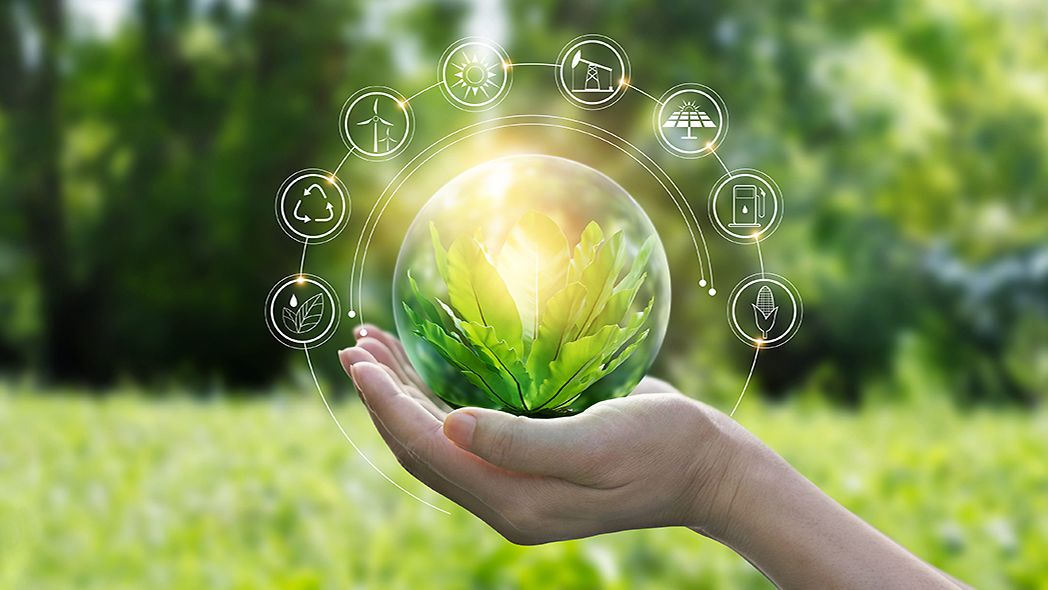 The environment benefits and consumers are grateful when companies reduce CO2 emissions. Find out how the Internet of Things helps fulfill changing customer wishes and operate ecologically at the same time.
The year is 2050. The climate crisis has been overcome and CO2 emissions have been reduced to a minimum. The electricity for Europe's smart grids no longer comes from coal-fired or nuclear power stations. It is generated solely by wind turbine and hydroelectric power from Northern Europe, by biomass from Central Europe and by solar power from Italy, Spain and Greece. Industry has totally transformed its processes and switched to new production methods based on the use of climate-neutral hydrogen. Organic food and sustainable farming are a matter of course and the combustion engine's days of powering vehicles are over.
That may sound remote and utopian, but politics and business already have it on their agenda, With the Climate Program 2030 and the new Climate Protection Act (focused on the energy turnaround) the German federal government aims to reduce greenhouse gas emissions mandatorily by around 300 million tons a year and so to reduce global warming and become climate-neutral by 2045. The EU's Green Deal, with a EUR 1.8 billion budget, is to pave the way for a modern, resource-efficient and competitive economy. Its targets are to reduce net greenhouse gas emissions by 55 percent on 1990 by 2030 and achieve zero net greenhouse gas emissions by 2050.